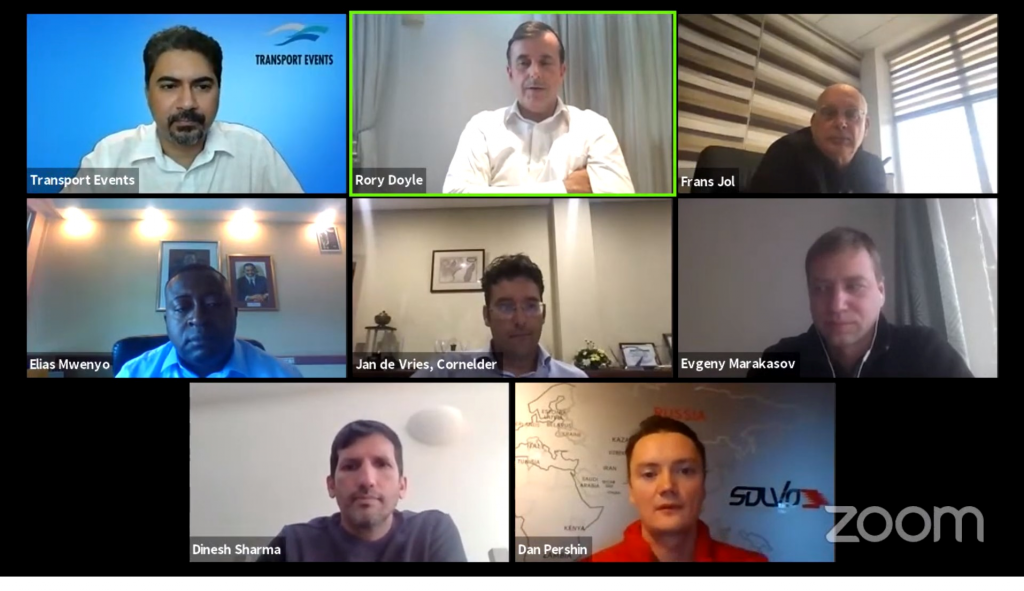 Most of the big ports in Africa such as Douala, Lagos, Port-Harcourt, Djibouti and Mombasa lack interconnectivity across the hinterland. The private sector is growing rapidly. Sub-Saharan African ports turning into so-called fourth generation ports managed by the common operators. The Pan-African Land Bridge – Dakar-Mombasa Railway – is under construction. Competition between terminal increases with the development of the new ports and infrastructure. The traditional issues with road infrastructure and lack of railways lead to increased time for transportation and high rates of last mile logistics. All these factors lead to the growing demand for the port-centric logistics: building the network of ICDs near the main ports and warehouses surrounding the terminals. All these challenges require new generation TOS and other IT systems to manage all operations and connect the dots.
On the 21st of January participants of the online webinar "Port Technology, Digitalization and Smart Port Integration for African Ports" sponsored by Solvo and Marintec, discussed digitization trends in African ports as well as practical cases of TOS and other IT systems implementation.
Among the speakers of the webinar were C-level representatives of some of the major African ports including Mr. Frans Jol of Sogester, who shared his experience of implementing Solvo.TOS in the biggest terminals and port of Angola; Jan de Vries, COO of Beira Container terminal in Mozambique and Yalvis Wau, Director of the largest port in Namibia.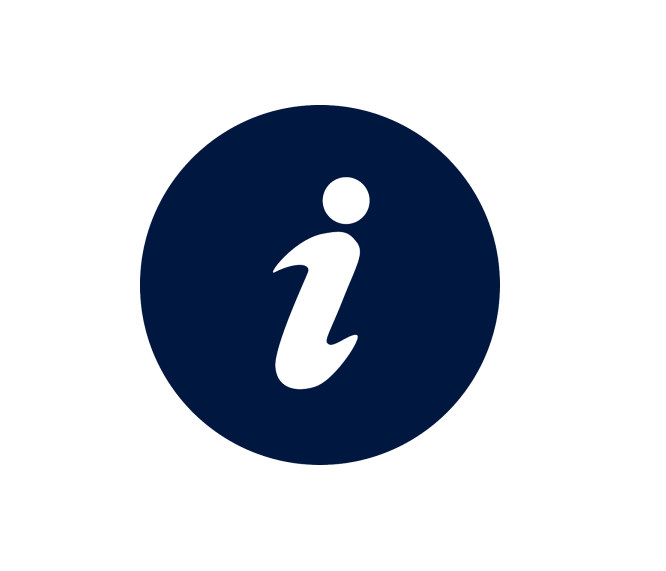 The webinar was co-hosted by SOLVO, VTS-systems provider Marintel and international event organizer Transport Events.
At the webinar, Marketing Director at Solvo, Daniil Pershin introduced the new version of Solvo.TOS for Port-Centric Logistics (PCL) to the African Ports audience and explained how the system addresses the pressing issues of terminals and ports in Africa based on the recent case study involving four terminals in Angola.
Port-centric logistics is the combination of various elements of supply chain centered around the territory of the port. PCL strategies combine and augment port facilities with warehouse, distribution, assembly and manufacturing sites that can accommodate multiple types of transport including road, rail and sea. The main goal of PCL is the ability to work with all basic types of cargo under one system: boxes, general cargo, bulk, Ro-Ro and piece loads (warehouse inventory). Each of these cargo types have their own planning, processing and record-keeping specificities which must be taken into account by terminal operating system vendors when developing local and inter-system interfaces for various users. It is also important that all users could work with a single instance to prevent redundancy when inputting data and achieve transparency, speed and minimization of errors all leading to faster ROI following the IT system implementation.
In his short presentation Daniil outlined a few features of Solvo.TOS that help terminals take advantage of PCL approach.
The modern TOS from Solvo is not only a fully-featured terminal operating system supporting all major types of cargo, different types of ships, railcars and cranes but also WMS (warehouse management system), a gate and truck management solution with vehicle-booking module, a Web-portal for terminal clients and a comprehensive document management system with billing and invoicing capabilities.
The main goal of Solvo.TOS is to make container and multi-purpose terminals save monetary and time resources and adapt to constantly changing requirements of shipping lines, customs authorities and cargo owners. The key is to provide a reliable tool for port managers to automate routine operations and data input and output so that the port could enjoy full cargo traceability throughout the entire supply chain inside the port and beyond. To do that the TOS relies on various technologies such as OCR, bar-code identification, touch-screen tablets, Wi-fi and 4G connectivity and many more.

Not only that, but as in the case with Sogester terminals in Angola Solvo.TOS becomes a central element of the IT infrastructure of a port or a terminal seamlessly connecting TOS with ERP and financial applications, reefer management, gate operating and billing systems.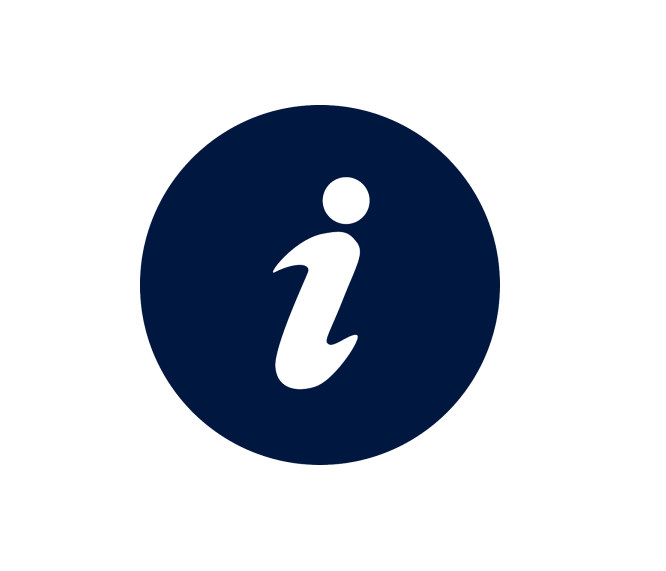 Sogester – Sociedade Gestora de Terminais S.A. is a joint venture between APM Terminals and the Gestor de Fundos of Angola.
With the help of built-in BI module to analyze data on the berth, yard, rail and truck fronts, it is possible to monitor efficiency of certain processes of the port, its employees and equipment in real time according to KPI metrics.
On the other hand, Solvo.TOS helps unite several terminals into a single ecosystem, ensuring their interaction in a single information space. As in the case with Sogester these can be multiple sites and locations such as terminals inside sea-ports and ICDs (Inland Container Depots).
Frans Jol, CEO of Sogester, spoke about creating such an ecosystem based on Solvo.TOS that would connect a number of ports and terminals in Angola as a result of the project that started back in 2019 in Angolan Namib.

"Each terminal was previously equipped with its own separate system, but we began to expand, and there was a need for a single system, – told Frans Jol. – We started looking for a new system that on the one hand could manage all the types of cargo that we process using a single database – from containers to break-bulk –on the other hand we needed a TOS that could become a basis for an ecosystem to connect all active 3rd party solutions . Having evaluated all popular systems on the market, we chose SOLVO. As a pilot it was decided to start with Namibe terminal automation. Implementation of operational part was successfully completed by the end of December 2019. Starting from January 2020 our teams are working on TOS implementation in Luanda, but suddenly Covid came with all kind of restrictions to travel. Despite this fact our teams continue to communicate and fine-tune Solvo.TOS to the Sogester's requirements. Full go live for Solvo.TOS in Sogester is planned for February 2021. As a result we are expecting seamless integration of TOS with our new financial accounting system, and a reefer container monitoring system. Now, step by step, we are moving towards bringing our ports to a level of automation that will make it easy to cope with any cargo traffic".
The question related to TOS implementation efficiency measurement, raised during the webinar, attracted a lot of attention and engagement. All speakers shared their views on how the efficiency can be evaluated and what are market average figures based on each participant's experience. Answering the question Daniil Pershin noted that very few customers actually measured the initial terminal performance before the TOS deployment in terms of the number of errors, crane moves or stowage planning time. However, those companies that did establish the KPIs before the TOS project especially those migrating from the older TOS to a new one, showed very interesting figures and Daniil shared this data with the audience.
The main thing, however, as noted by most of the speakers, is in the overall customer satisfaction following the implementation of any IT solution which is expressed in many ways – more and happier customers, less routine operations and essentially more earnings to ports.