SOLVO holds Solvo.WMS and Solvo.TOS user training sessions within the context of the implementation project (3rd stage).
Training is held in part at the SOLVO company office for super administrators and managers. After this, they train other users within their company.
SOLVO also trains data capture terminal operators on site.
Training is provided for:
Administrators

Managers

Operators
Training format:

Theoretical studies in class

Practical knowledge at the warehouse
Upon completion, system administrators are awarded with a special certificate: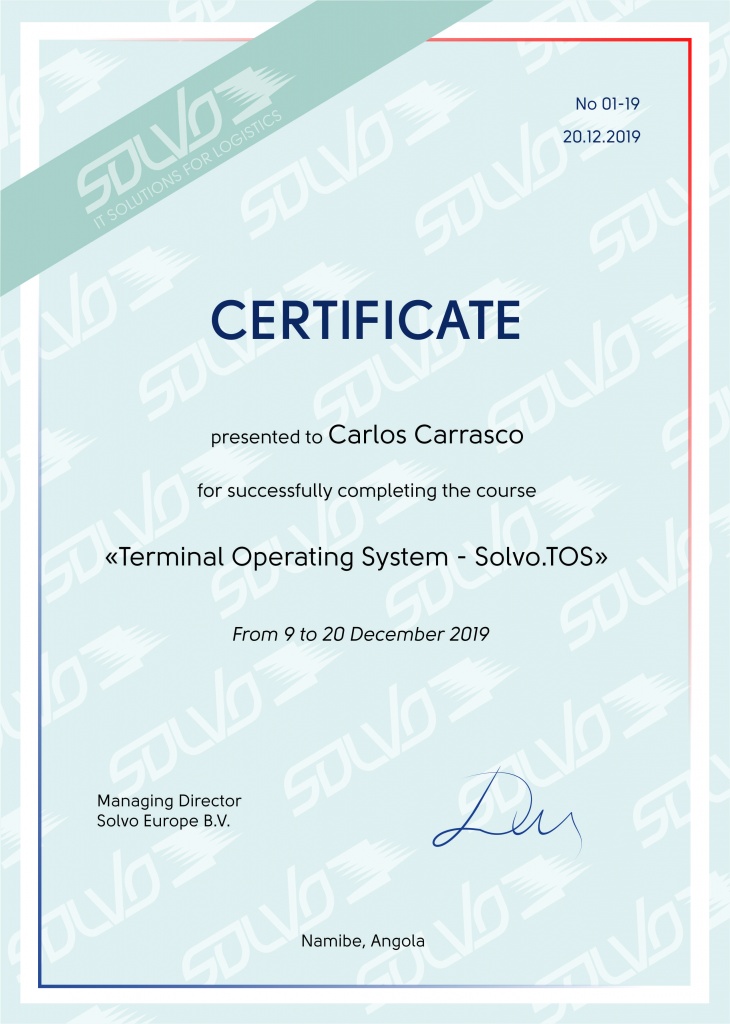 Training is held:
1. In a specially equipped classroom at SOLVO headquarters (groups from 3 people, managers, administrators)

2. On-site at the customer's facility (operators)