SOLVO is one of the leading developers of Supply Chain Execution solutions for different industry verticals. Solvo is particularly strong in the fields of warehouse management software (WMS) and terminal management - TOS solutions for container terminals and general cargo ports including Ro-Ro.
The company is certified in accordance with the international quality management system ISO 9001:2015 and is a member of the American Chamber of Commerce (AmCham), RUSSOFT nonprofit partnership and the Information & Computer Technologies Industry Association (APKIT). All SOLVO software solutions are validated by the renowned Fraunhofer Institute of Logistics in Germany.

SOLVO: In Numbers
26 years on the market

400+ sites running Solvo solutions in different regions

Over 240 employees

Worldwide offices: The Hague (The Netherlands), St. Petersburg, Moscow (Russia), Dubai (UAE), San Paulo (Brazil), Rome (Italy)
50+ global partners
Among clients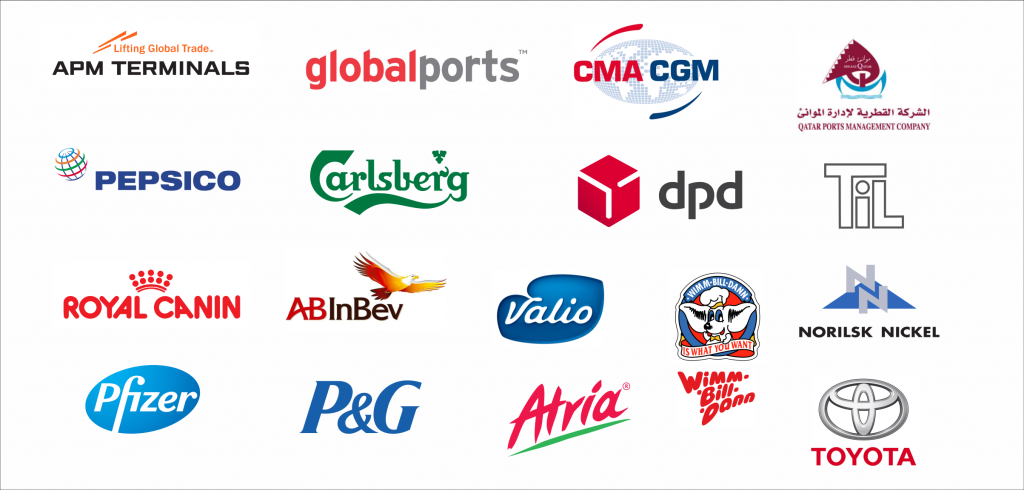 Top Ranking
Based on the results of 2016, the Solvo.TOS system is the most popular management system among stevedores and Russian ports. More than 20 container and mixed cargo ports and terminals use Solvo.TOS here. The total share of ports running Solvo.TOS in relation to total cargo turnover in the region comprises roughly 60%.
Solvo.WMS falls into the TOP-20 international ratings list with the solution passing the independent WMS Logistics Field Audit (LFA) validation. For the past 6 years Solvo.WMS has successfully passed the annual validation procedure by the Fraunhofer Institute (Dortmund, Germany) and complies with global SCE-class standards.