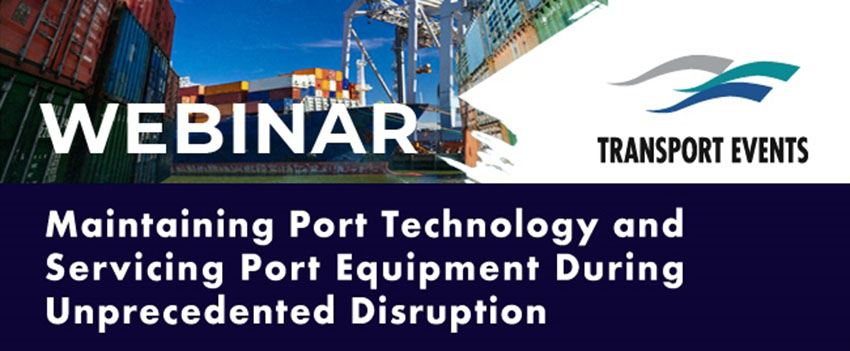 On April 23, SOLVO will take part in the international webinar "Maintaining Port Technology and Servicing Port Equipment During Covid 19", organized by Transport Events and dedicated to supporting port operations during the more difficult period of the COVID-19 pandemic.
You can access the webinar free of charge.

Apart from technology vendors such as Solvo there will be experts from the biggest ports in South East Asia who will share their experience in organizing work in the face of uncertainty and constraints appeared: among the participants there will be representatives of the Indonesia Port Corporation II and the MMC Port Holdings (Malaysia).

Anton Grishanov, the head of technical support department at Solvo will speak on how the processes of customer interaction are organized on the global span and how the current situation with COVID-19 affected the day-to-day communication, what measures are undertaken to maintain the customer service at the same level, despite the circumstances.

The webinar language is English.

Join us on Thursday, 23, April
12 pm – 13 pm MSK
5 pm – 6 pm HKG
7 pm – 8 pm SYD
1 pm – 2 pm DXB
11 am – 12 pm FRA
11 am – 11 am BST


To participate, you need to register by clicking on the following link:
https://zoom.us/webinar/register/WN_GhypQoMJTnWFDnmxi-PHQg