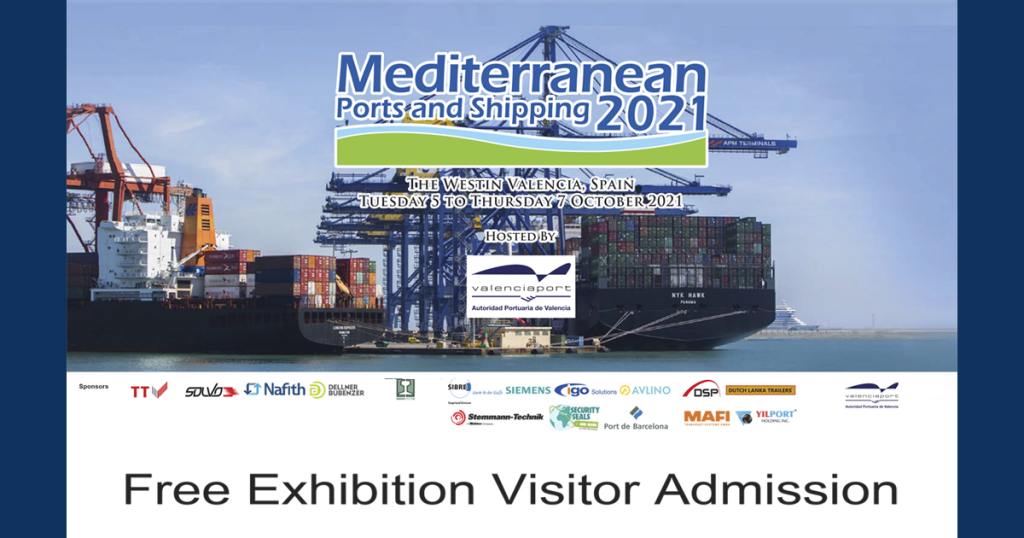 October 5 – 7, the SOLVO team will take part in Valencia at the 8th Mediterranean Ports and Shipping Exhibition and Conference.
The event is proud to be hosted by Valencia Port. A two days Conference Programme will feature 30 world-class conference speakers, 150 senior government officials, industry principals, academics, harbour and port engineers, region's leading shippers, cargo owners, importers / exporters, shipping lines, freight forwarders, logistics and IT companies, ports, terminal operators, railway operators, equipment and services suppliers from countries throughout the Mediterranean region.
The SOLVO team will be glad to welcome the exhibition visitors at the stand #16!
SOLVO is a leading system integrator and has 26 years of experience in the automation of cargo terminals, ports, railway transshipment stations, warehouses and multipurpose terminals. The experience in comprehensive automation and complex system integration of different logistics facilities will be presented at the exhibition. The company stand visitors will learn about the advantages of the modular structure of SOLVO systems - when you can combine various options and modules as if you were collecting a puzzle.
This, as well as SOLVO's comprehensive approach to system integration, helps to individually approach the automation of each individual logistics facility and to implement even very complex and specific projects. Automation at all levels allows to increase efficiency, speed of deliveries of goods, makes information exchange easier, saves resources and time, eliminates unnecessary actions and minimizes errors.
SOLVO systems:
unite into a single eco-environment all IT systems, machinery and equipment operating at the terminal;

form a single information space that allows companies to manage the processing of various types of cargo, transport, information exchange and manage remote terminals, warehouses;

provide convenient and efficient communication of company (logistics facility) with external companies participating in the global supply chain (customers, carriers, other ports and terminals, government regulatory authorities, and so on).
For example, this year SOLVO together with a partner have developed a single digital space between ports of the Caspian region.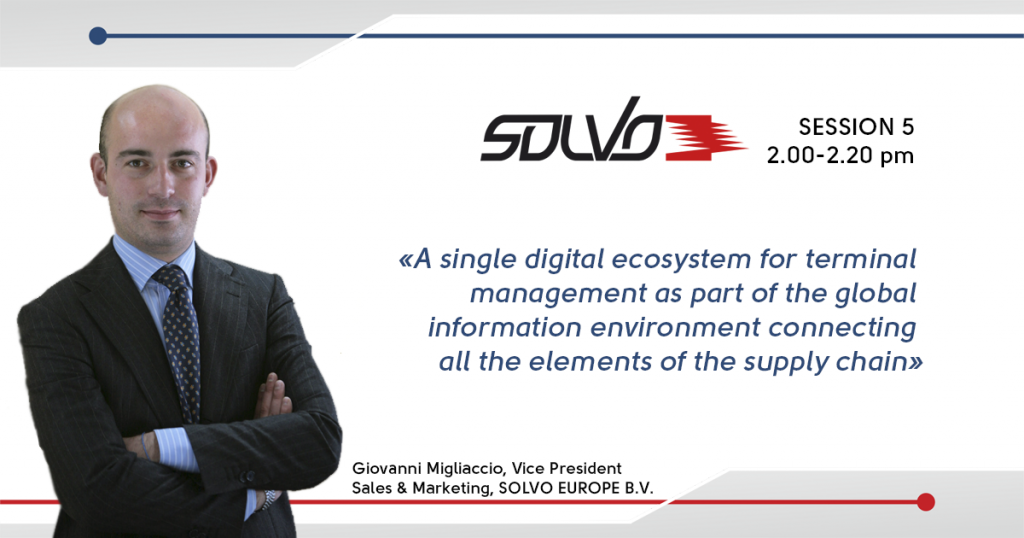 October, 7th, at 2 pm, Giovanni Migliaccio, Vice President Sales & Marketing of SOLVO Europe, will introduce to the Conference attendees about all the capabilities of SOLVO systems in the presentation "A single digital ecosystem for terminal management as part of the global information environment connecting all the elements of the supply chain".
We will be glad to meet you at the Mediterranean Ports and Shipping 2021!