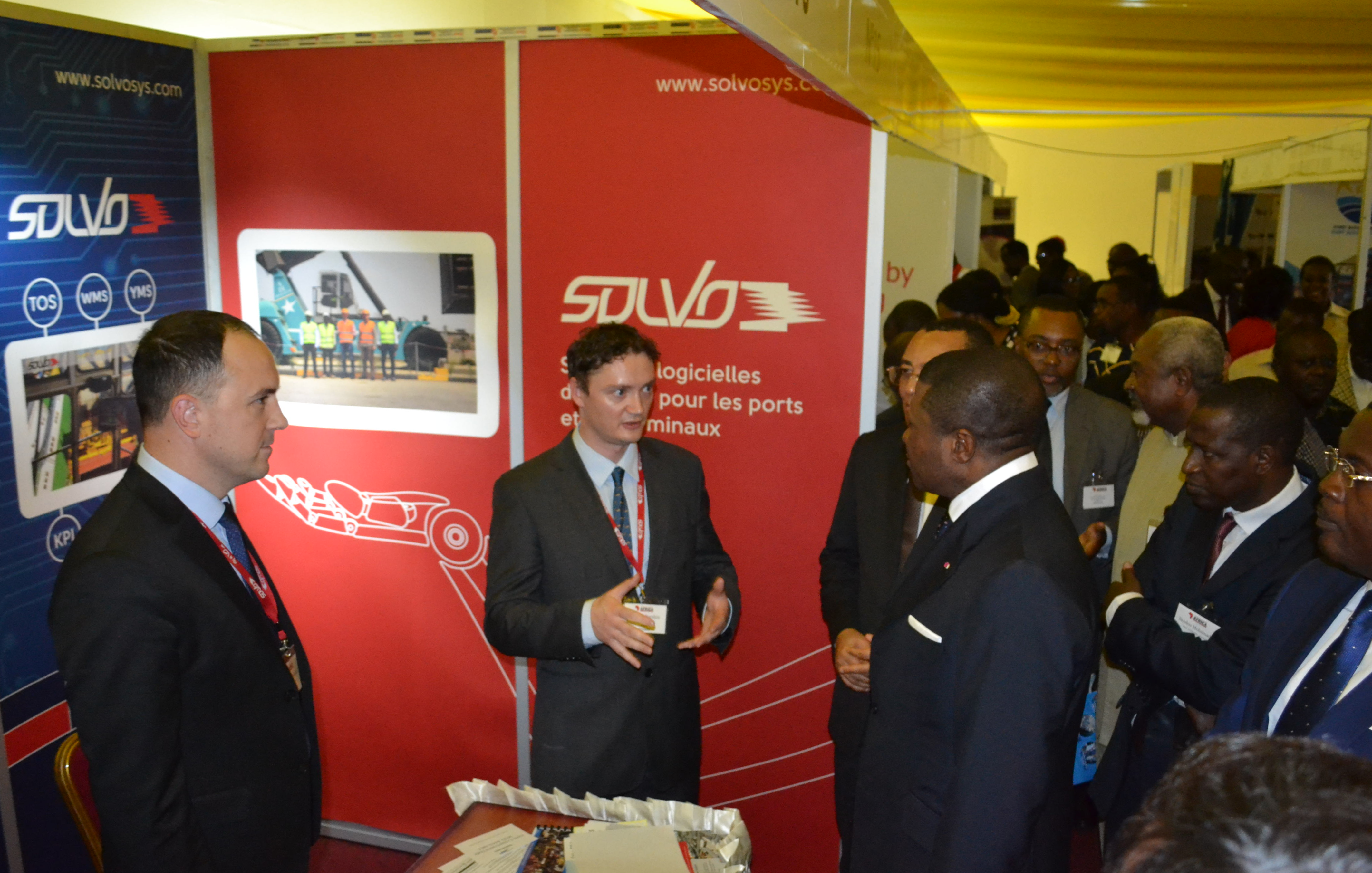 On November 26-28, SOLVO took an active part in the largest exhibition and conference dedicated to the development of port logistics in West Africa - 22nd Intermodal Africa, in Douala, Cameroon.
November 28, Daniel Pershin, Marketing Director of SOLVO, made a presentation as part of the business program of the event where he summarized the challenges and threats faced by the Sub-Saharian ports in general as well as by particular terminal operators. He proposed a few strategic alternatives for the operators to consider based on the experience shared by the Russian and CIS ports facing similar challenges in 2013-2015. Finally, Daniel elaborated on the IT solutions that may help pursue these strategic alternatives such as the new unified Supply Chain Execution platform incorporating TOS, WMS and Gate management systems, introduced by Solvo in the beginning of 2019 and how the operators can benefit from it: diversify activities, cut costs and optimize the main technological processes.
The SOLVO's initiative for the development of this African region was positively received by both officials and leading port representatives of the entire region.

During the event, SOLVO's specialists visited the largest ports of Cameroon: the port of Douala and the new deep-water port of Kribi and several container, bulk and general cargo terminals. Preliminary agreements on cooperation were reached with port administrations.

Representatives of SOLVO, among other visitors to their booth, were glad to receive the Minister of Transport of Cameroon, as well as the head of the port administration. A report on the exhibition was broadcast on the national television of Cameroon, containing interviews with SOLVO representatives.
Here you can watch the presentation of Daniel Pershin: