Solvo.TOS has been chosen by Sogester S.A. (APMT and GF Sociedade Gestore de Terminais, SA) to modernize four container and general cargo terminals in Angola as part of the country's plans to bolster its economy.
Angola Has Ambitious Plans to Develop Its Economy
Angola is one of the growing economies not only in Africa but also in the world with a GDP of roughly 124 billion (2017). Today, the government is striving to leverage this rapid growth and reduce the country's dependence on oil exports.
Favorable visa conditions to boost tourism and foreign investment are just some of the steps being taken to create jobs for its population of 28 million.
Meanwhile, a key strategy for Angola's government is improving the country's infrastructure, including roads, rail, and sea ports as well as connections between major cities and neighboring countries such as Congo and Zambia.
SOLVO Will Bring 4 Angola Terminals into a New Era
Under the auspices of Angola's Ministry of Economics, Sogester S.A. signed an agreement at the end of January 2019 with the official distributor of SOLVO in Europe, Solvo Europe B.V., to implement Solvo.TOS at four container and general cargo terminals in the country.
Sogester currently operates two seafront terminals, Luanda and Namibe, and two inland terminals, Panguila and Viana. By the terms of the agreement, Solvo.TOS will manage all operations at these terminals.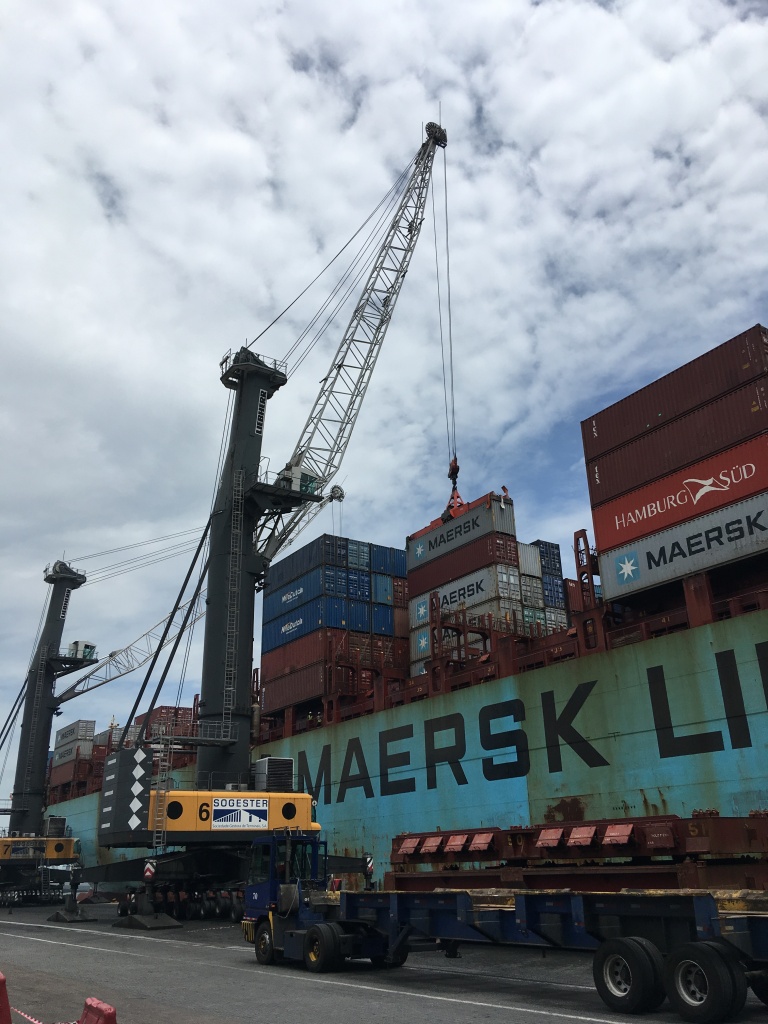 The following basic modules to be installed include: Vessel, Yard, Rail, Gate management, EDI, KPI, Resource planning, and Equipment control.
Additional modules be installed include automated gatekeeper's workstation, Vessel planner's GUI, Empty container depot management, and MHC Crane operator's GUI. Furthermore, a fully-fledged billing module tailored to local law and practices is also under development.
The final system augmented with all the above features will be supported by a single database. It will process stakeholders, lines, government agencies and forwarders' requests. This centralized architecture will provide the terminals with the easiest most effective tools to control all terminal operations, including sea, road, rail and inland.
Overall, the new state of the art terminal operating system will help eliminate human error and boost quality of services for clients.
SOLVO to Provide 'Much Better Operational Data'
Sogester Managing Director, Frans Jol, says the new system to provide more accurate data that will undoubtedly make it easier for terminal operators to raise productivity over time.
"We will [in 2019] implement a completely new Terminal Operational System (TOS), created by SOLVO," explains Jol.
"This system will be connected tour new financial system (IFS-10) and it will allow us to have much better operational data available, vessel and yard planning, automated EDI, and other communications with our clients and the shipping lines."
The new state-of-the-art terminal operating system will also enable Sogester to enhance its terminal in other ways. This includes data and voice communication, CCTV and a container reefer monitoring system produced by RTE to offer clients real-time information about the state of their containers.
The Solvo.TOS implementation project started in March 2019 with the Namibe terminal chosen as the first in line. Full system implementation across all terminals is expected to be completed by 2020.