Solvo.TOS version 6.x went live at the Antwerp Euroterminal (AET), one of the largest multi-purpose and Ro-Ro terminals in the world, part of the Grimaldi Group Naple.
The Solvo.TOS go-live was a very important landmark for AET and Grimaldi Group in general. The launch was also beneficial to all AET clients and partners including Grimaldi Lines, ACL, Finnlines and more.
Prior to the launch, SOLVO's team completed customization and configuration of the TOS and performed on-sight training.
AET is specialized in handling different types of cargo, as container, Ro-Ro, general cargo: the terminal is located in the western part of the Port of Antwerp with an area of 1.5 million square meters. The length of the berths comprises 2.1 kilometers; rail tracks comprise 5 kilometers.
On annual basis the terminal processes 540 ocean vessels and over 1000 inland barges
Terminal equipment consists of 2 portal STS cranes, 2 mobile cranes, reach stackers, empty handlers, forklifts (up to 42 Tons), terminal tractors, and semi-trailers.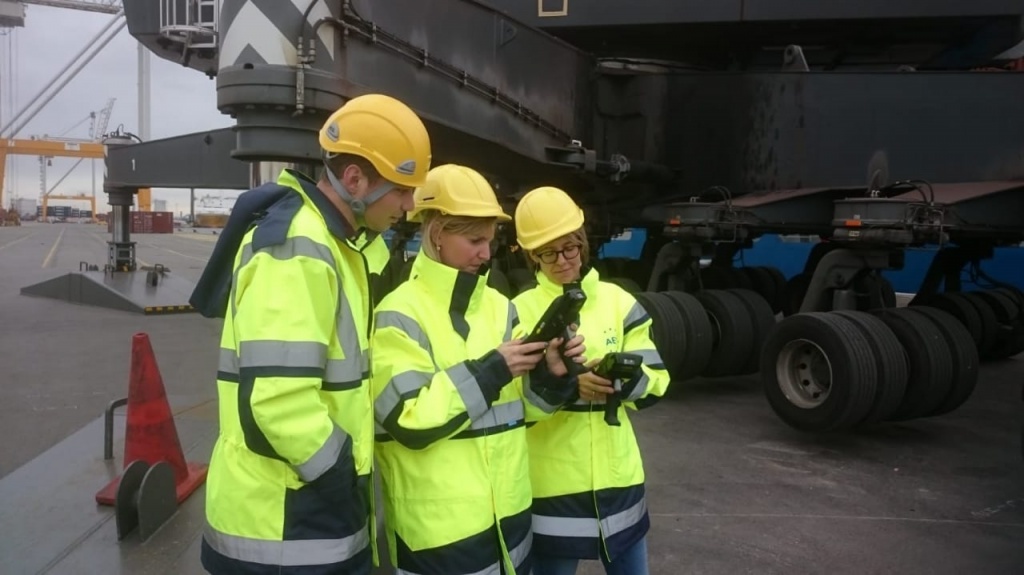 AET personnel training to use mobile data capture terminal
Solvo.TOS version 6.x has been installed on the Customer's servers and radio data terminals (vehicle mounted and hand-held terminals), all users have received proper training on-sight and in March the system has been launched in commercial operation enabling AET to streamline container handling operations.
Customization of Solvo.TOS 6.x included integration with other terminal systems using an enterprise service bus for transferring data via the JMS protocol.
Additionally, a new universal module for cargo planning was developed, which supports vessels of any type. It makes it possible to automatically or semi-automatically plan loading/unloading operations for not only containers but also general cargo and Ro-Ro, for vessels with a flexible deck structure including container slots for long ships or athwart-ships stowage.
The cargo planning module supports several visualization options from various angles in 2D and 3D layouts.

Another important development of Solvo.TOS was an upgrade to the functional block for transshipments. For AET, this is a very critical requirement since the terminal is the North-European hub for the Grimaldi Group.
The new Solvo.TOS features made it possible to automate main operations related to formalizing cargo received from vessels in transshipment mode and correctly placing them into stacks along with export cargo for their subsequent loading onto other vessels.
New implementions applied also in the automatic receiving of the container mass, as it is grabbed by the spreader of a reach stacker equipped with weighing devices. To support this feature, Solvo.TOS was integrated with an automated weighing system placed on the spreader allowing it to receive and process data in real-time.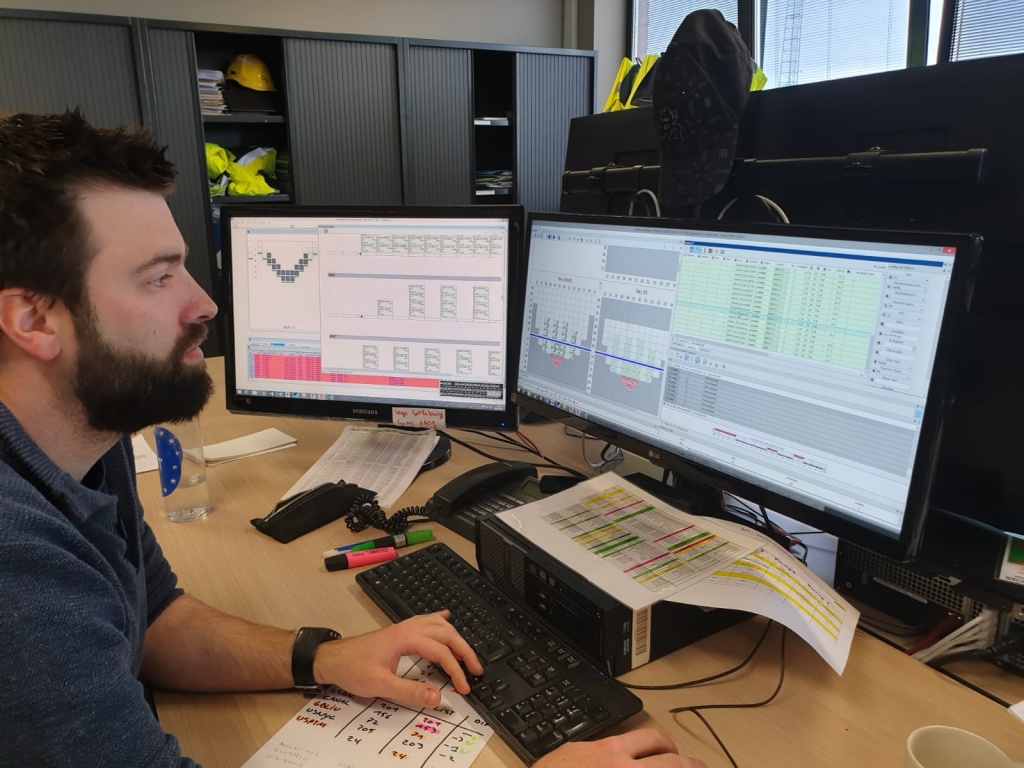 New smart self-service kiosks with SOLVO software were installed to speed up and make it easier to process external trucks arriving at the terminal. These kiosks allow drivers to register their arrival/departure as well as pick up and deliver containers in a faster way.
To optimize Equipment operations and to reduce the number of empty runs, the following features were developed:
Transferring two empty containers simultaneously by a forklift. The system takes into account their weight, initial location as well as the target locations to control the issuing of automatic jobs to the CHE operator for "combined" transfers.
Optimization of empty container picking when issuing them for trucks in real-time. The new algorithm makes it possible to minimize the number of rehandles and increases CHE usage efficiency as the system can issue new tasks for container picking depending on which tractor arrives for loading first.
The Solvo.TOS launch at AET was supported by HPC Hamburg Port Consulting, an internationally renowned consulting firm with long-standing experience in the global port, transport and logistics sector.