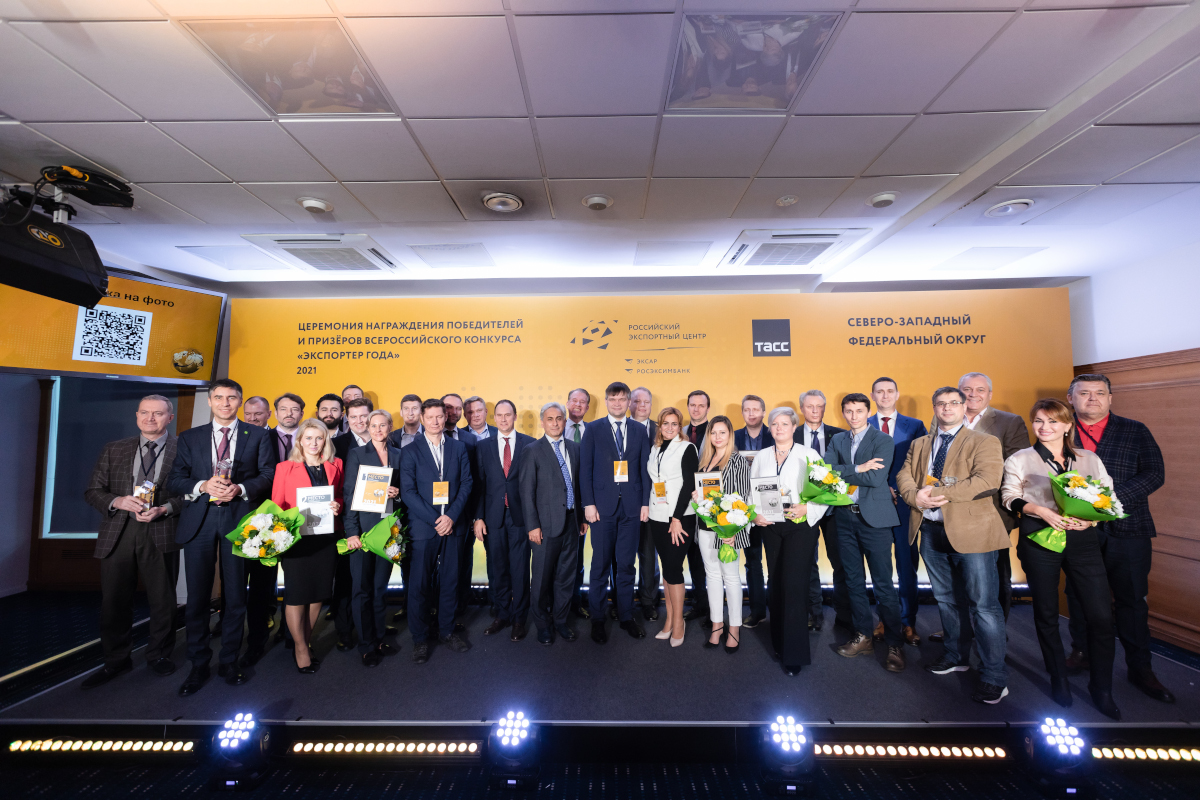 SOLVO was awarded with the title of "Exporter of the Year" at the annual competition among small and medium-sized businesses in Northwestern Federal District of Russia on October 13th. The ceremony was organized by the St. Petersburg Export Support Center.
The competition is held annually among companies that have achieved success in exporting non-raw-materials, non-energy products, services, as well as the results of intellectual activity.
SOLVO won the competition after being nominated for "Exporter of the Year in the Service Sector".
The laureates of the 2021 award were selected by a commission of representatives from federal ministries, Russian Export Center and business associations.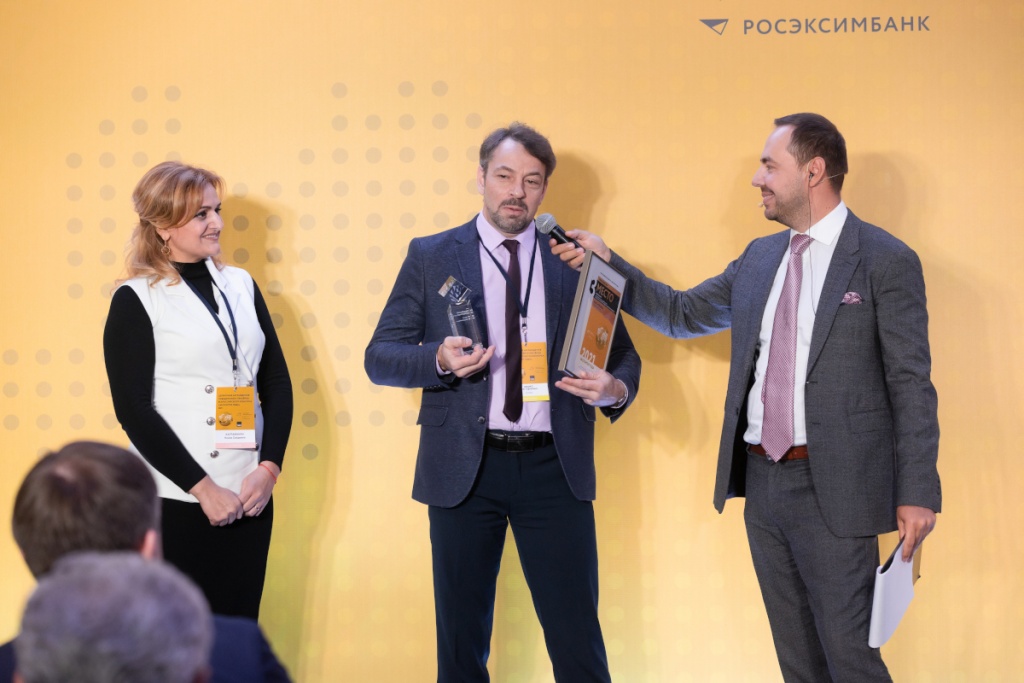 Oleg Kishko, Chief project officer, introduced the SOLVO team at the awards ceremony and received the award. As he noted, a significant part of export in the Northwestern Federal District of Russia is carried out through the ports of St. Petersburg, and most of them are automated with the Solvo.TOS system. Thus, the increase in export capacity is considered to be the overall success of the industrial, logistics and IT industries.
Also, we would like to add that SOLVO has been among the best exporters in the region for the second year in a row. Previously, the company was among the best exporters of the year in 2016 and 2020.
Elena Grebenshchikova, General Director of SOLVO, thanked the organizers of the competition for their support:
"This award is a great honor and a serious indicator of the company's successful promotion at the international market. Right now, we are working on large projects in Angola, Belgium and Estonia, and behind our back there are about 400 completed projects in 15 countries of the world. We are grateful to the organizers of the award for the opportunities they provide for development of the export activities."