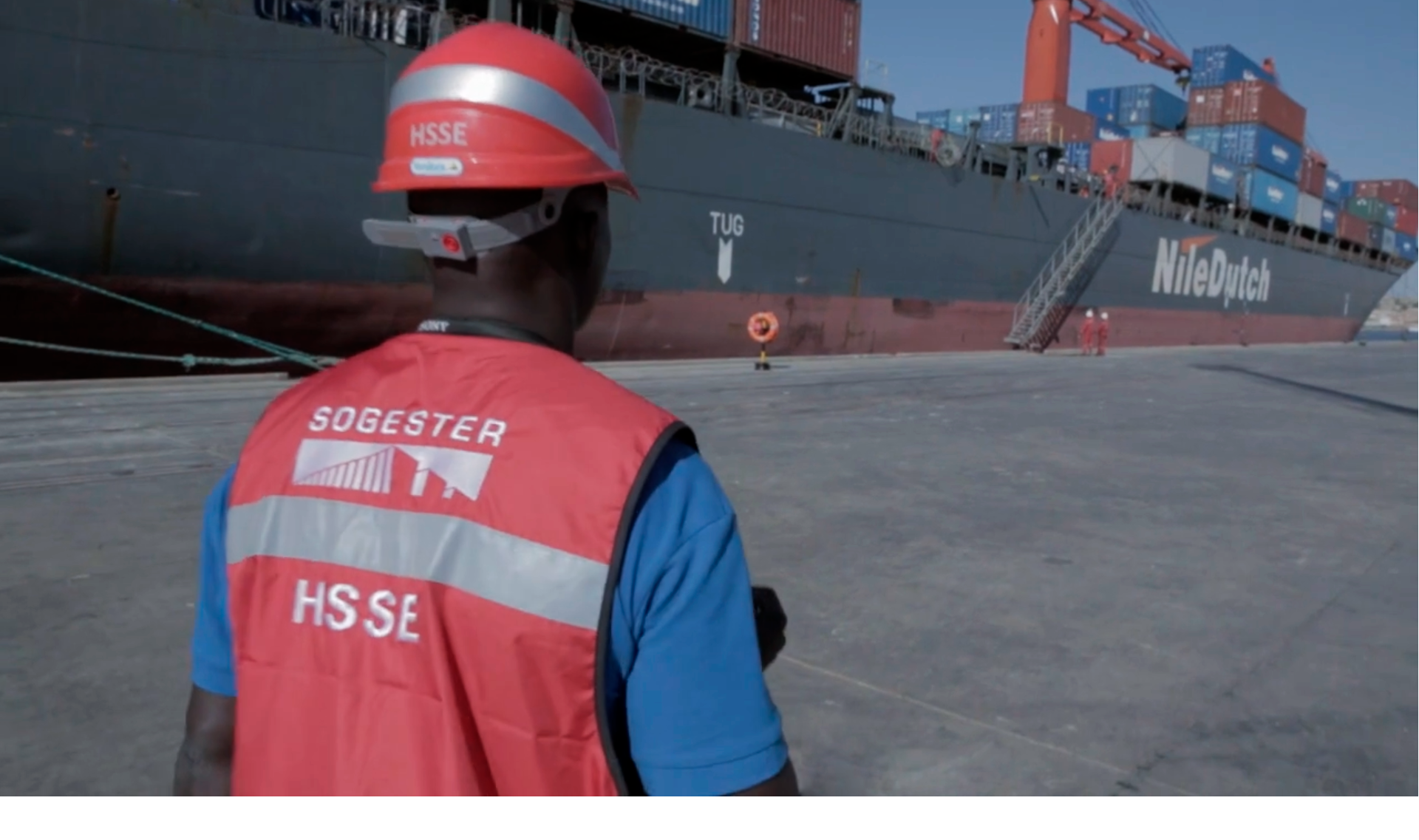 Today, most of the major ports in Africa are developing at an intensive pace and are gradually transforming into so-called fourth-generation ports. This is not only one object, but a complex of physically unconnected ports, united by common management or cooperation with the operator. But when one company has storage terminals on land and bonded warehouses inside ports, what about the communication of logistic facilities geographically distant from each other? Management of Sogester S.A. in Angola chose Solvo.TOS - multipurpose and container terminal automation system – to solve this problem.
Note that Angola is a dynamically developing and one of the leading countries in Africa with great economic potential for the next 20 years.
Sogester S.A. – Sociedade Gestora de Terminais S.A. is a joint venture between APM Terminals and the Gestor de Fundos of Angola. This is the one of the two container terminals operating at the Port of Luanda having procured a 20+5 years license from the Port Authorities. The company is an influential part of the infrastructure that connects the country to a global logistics chain.
The main container terminal of Sogester S.A. is located in the port of Luanda, two more dry terminals – 35 km from it, and one – marine terminal – in the port of Namibe, where, in addition to containers, general cargo is located.
The total capacity of container in all ports in Angola inclusive Namibe, Luanda, Lobito and Cabinda is 700.000 TEU / year. This is about 575.000 containers, mobile cranes, Terminal gates reach stackers , empty handlers and a lot of other equipment, as well as offices that interact with Authorities and AGT (Customs authorities). At first, each terminal had documentation management systems and old operation systems which did not fulfill all the company's tasks, and the technical support of a manufacturer located in a different time zone did not respond properly to the client. Also, the terminal did not implement automatic cargo control and the automatic cargo management was not realized at the terminal.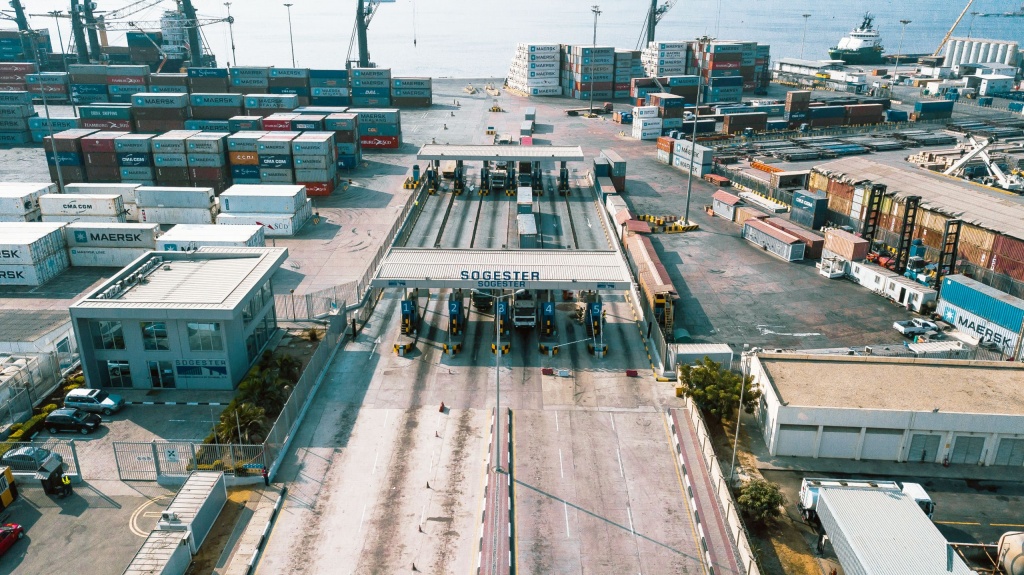 "In addition, we began to expand, and thus a need for a unified infrastructure has appeared. We studied the TOS market and settled on the Solvo.TOS", – Frans Jol, CEO of Sogester S.A., told.
Automation is a major innovation in many aspects of container terminal operations. A company in the process of implementing a TOS system needs careful planning and step-by-step control and testing. The Covid-19 pandemic has made this already daunting task even more difficult. In 2020, SOLVO and Sogester specialists faced with a host of Covid-19 restrictions, new challenges and unforeseen situations which had to be promptly resolved. But well-organized teamwork and a competent step-by-step approach to the implementation of the project brought succesful results by the end of the quarantine year.
Solvo.TOS version 7.1 was installed at the Namibe terminal by early 2021. This project has become a pilot one. The Solvo.TOS united all software products previously installed on the terminal, as well as working equipment and additional financial system IFS-10.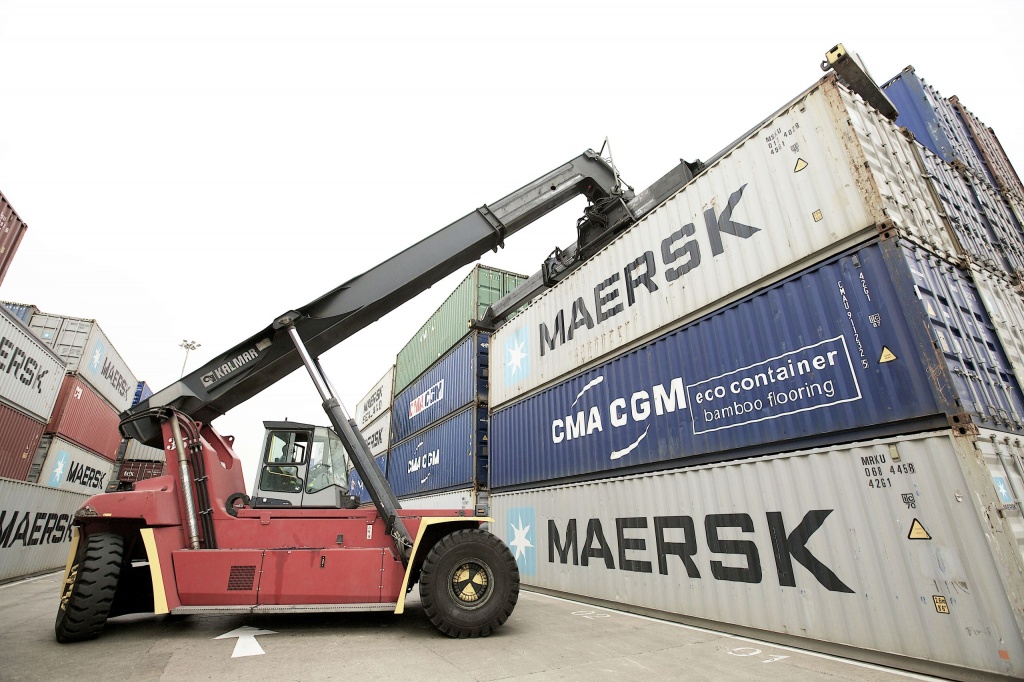 The total cargo turnover of the container terminal in Namibe is 35,000 TEU / year, and the area is 12 hectares. The main type of cargo is granite blocks, which are brought there by rail from the Lubango region. Empty containers arrive by vessels – there are two entries with checkpoints to the territory of the terminal: for rail trains and trucks. Granite blocks are loaded into containers by forklift and shipped to Far East and Europe by sea. The difficulty is that the containers during stuffing and further loading can be "broken off" under the weight of granite. Containers are loaded with care and precision by the Sogester team.
The Solvo.TOS system has taken control of all cargo management at the terminal and it is successfully integrated with other financial systems as well. The terminal also now has a Vessel Planner module and module for managing the Railway front that automates cargo handling operations, shunting operations, loading and unloading of containers, inspections and repairs of containers managing rules and strategies for container placement, empty container depot management, container selection for loading and other types of work.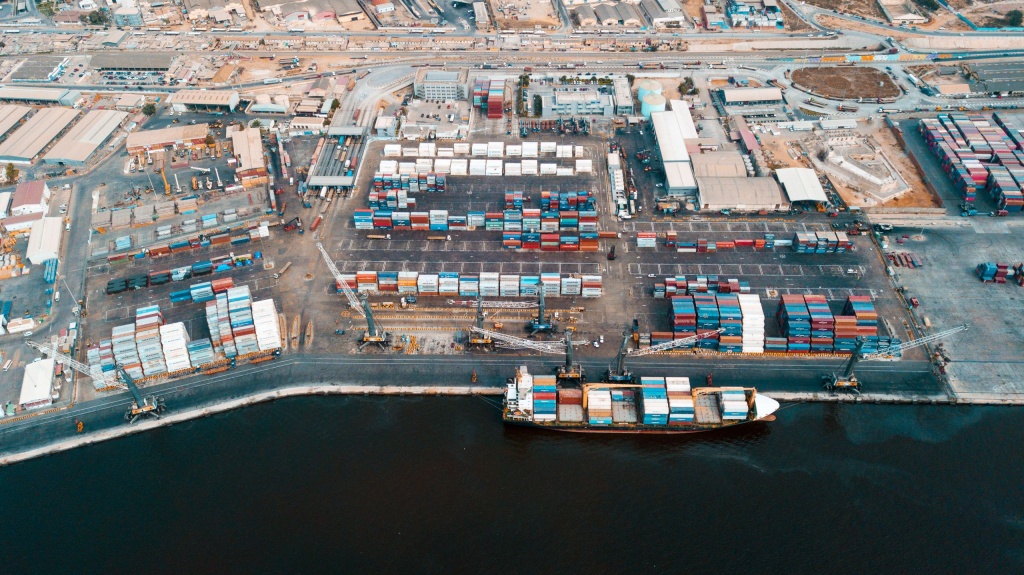 Now the SOLVO team is working on the automation of the terminal in Luanda, which has a turnover of 350,000 TEU / year and an area of 14 hectares. The terminal is equipped with a large MHC including 3 Liebherr 800 cranes able to handle the biggest vessels calling Africa Ports and a large number of other equipment. Refrigerated containers are the important part there, which are stacked in Reefer racks. Solvo.TOS will integrate with RTE monitoring system , which allows to remotely monitor and control reefer assets, optimizing the safety and efficiency of reefer operation.
"The previous system did not provide monitoring of refrigerated trucks, general cargo and other important directions. We now expect the Solvo.TOS system to fulfill these tasks", – Frans Jol talks.
It is planned that Solvo.TOS will integrate all the Sogester terminals into a single infrastructure. The SOLVO team will implement a complete billing module to automate also services, settlements, reconciliations, included the remote access to the system for terminal clients and to solve a number of other important customized tasks.
"We expect these innovations to make our terminals even more efficient when dealing with high cargo traffic,"
– Frans Jol concludes.
Photo by Sogester