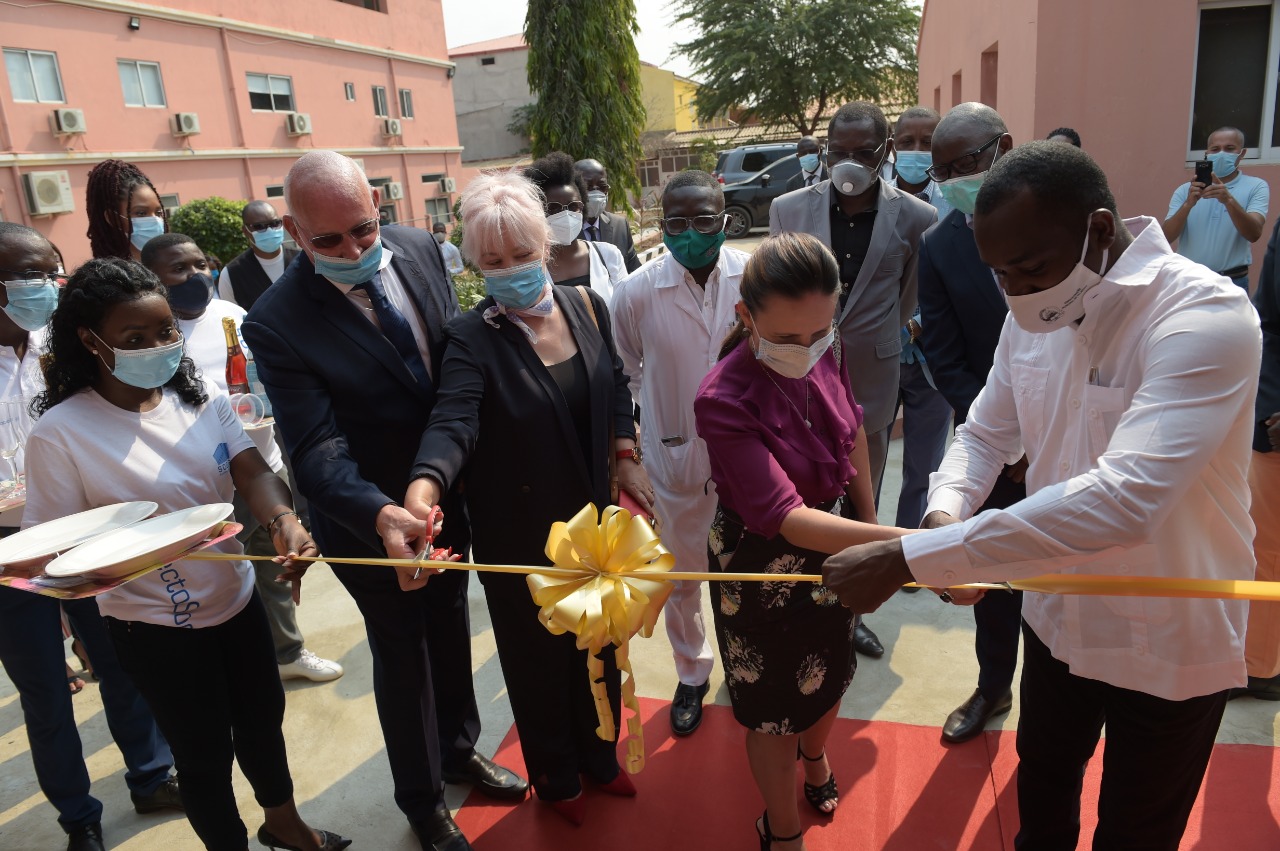 In the beginning of 2020 Solvo and their client in Angola – terminal operator Sogester S.A, a joint venture between APM Terminals and the Gestor de Fundos of Angola, that is now implementing Solvo.TOS, joined forces on a charity mission to help equip the Neurosurgical Center in Luanda with new computer equipment.
On July 10, the reconstructed rehabilitation block of the Neurosurgical Center of Hydrocefaly Treatment was finally opened in Angola. The grand opening was attended by the Minister of Health of the Talatona district - Ermelindo da Silva, the National Human Resources Director (MINSA) - Baptista Joao Monteiro, the General Director of Sogester - Frans Jol, and the CEO of Solvo Europe B.V., an exclusive distributor of Solvo software solutions - Natalia Dragan.
The medical center received charity from both SOLVO and Sogester - a high-performance modern microscope (Configuration of Standard ASOM-4), which will help improve the quality of brain surgery.
After reconstruction, the rehabilitation block received 5 wards, 1 medical consultation room, 1 kitchen and 4 bathrooms. In addition, the department has a new pharmacy and lavatory area.
Currently, 10 patients with their mothers are already enjoying the new developments in the rehabilitation block. Now the department has the potential to accommodate more patients.
SOLVO hopes that the donation will improve the quality of local medical services provided and help people in need receive necessary level of treatment.