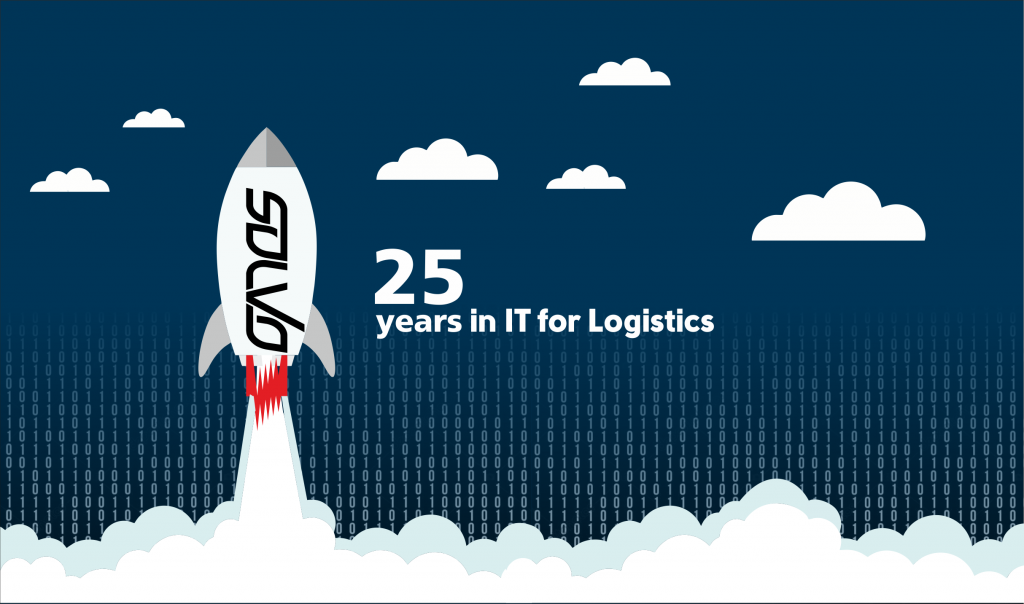 Dear clients and partners!
This year SOLVO is celebrating its 25th anniversary – a quarter of a century of hard work in delivering IT solutions to help ports and logistics operators, manufacturers and retailers boost the efficiency of their intralogistics. Thank you for staying with us and we do appreciate your loyalty being our partners, client and friends! Only together we were able reach this important landmark in spite of all the difficulties along the way. Thanks to you, we continue to grow and improve our products and services.
Throughout the past 25 years, we worked our way from being a local software developer to an acknowledged TOS and WMS vendor as well as the systems integrator providing efficient Supply Chain Execution solutions for various verticals. For two and a half decades, the company has implemented more than 350 projects around world.
The company's ambition is to evolve and grow into a dedicated vendor of lightweight, flexible and innovative software-hardware solutions to cover all aspects of supply chain execution. Today more and more container terminals and mixed cargo.
Ports, railway operators in Europe, Russia, Asia and Africa are entrusting the automation of their logistics processes to SOLVO. Over the past five years, the company has acquired new clients friends in such countries as Belgium, Italy, Uzbekistan, Tajikistan and Angola. And today SOLVO continues to provide high-quality and affordable IT solutions to both large and medium-sized logistics companies, taking into account the peculiarities of enterprises in different countries in the approaches to organizing logistics processes.
Being a technology provider our strategy is to constantly work on R&D as a main driver for the future growth. For example, back in 2019, we created a new technology platform, Solvo.SCE, seamlessly integrating, all the main products of the company into a comprehensive suite of software products enabling easy implementation. Thanks to these developments. Now, when the world is gripped by the Covid-19 pandemic, SOLVO is successfully exploiting the new remote implementation concept for all their solutions enabling safe and efficient way of systems deployment without physical presence of the team onsite.
What's next? We will continue to develop our technologies to meet new challenges in the logistics industry all for a single goal: to exceed our customer expectations and do more than the competitors to bring a value to our customers businesses. And we hope to have the same synergy between us all for at least another 25 years ahead.