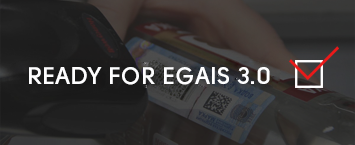 The EGAIS system has been implemented for wholesale companies since 2005 and has been introduced for retail in January 2016.
Since then, alcohol producers have been trying to adapt to new requirements for their businesses, agree on data transfer standards. Meanwhile, in 2018 the warehouse transitioned to piece-tracking which enables to track and trace each bottle from production to store shelf and eliminate so-called 'mirror' products.
New legislation does not only affect goods tracking at retail outlets but also at the warehouse and, therefore, new software requirements have arisen for identifying and tracking goods and manage processes.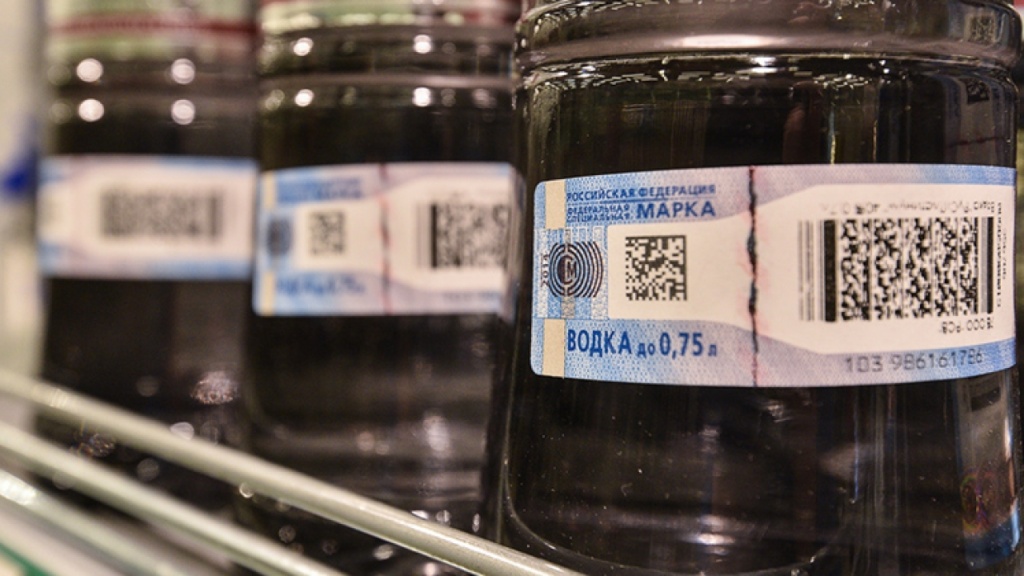 With this in mind, SOLVO released a new module for Solvo.WMS called "piece tracking." It makes it possible to adhere to carton and pallet requirements for producers and importers to receive goods in accordance with PAP requirements, create waybills for EGAIS during order assembly, as well as perform inventory – writing off and adding items to the balance sheet and much more.
The new module includes a series of important features for optimal performance with EGAIS 3.0, namely:
· Working with new logistics units, creation of new structural schemes such as "monopallet – carton – brand", "mix pallet – carton – brand" and others.
· Simultaneous batch and unit tracking. Scanning excise labels and filling in logistics unit structures is performed only for products that require such accounting, for example, with excise labels of a new sample.
· Tracking excise labels during receiving, inventory, picking, packing, and shipping.
Receiving
The following options are possible when receiving logistics units using Solvo.WMS: by pallet SSCC, by carton SSCC, by excise labels, as well as via the special mode of receiving by carton SSCC with optional scanning of the excise label and checking whether it belongs to the given carton.
If during receiving the WMS receives information about the structure of logistics units and labels, for example, from the ERP and MES systems, then the WMS could automatically create corresponding load units based on this data, and then have the option to scan the excise labels on the loads when working with cartons and pallets.
Picking and packing
During picking operations, the system offers two work modes: with and without labels – y piece control is performed after picking during the packing stage. When picking whole loads (pallets or cartons) the operator does not need to enter the labels into the system. The WMS will compare the planned and actual quantities in the carton. If the system planned the entire carton while the operator scanned SSCC with a lesser amount, the system will not allow picking this load.
During picking of pieces, the WMS will require to scan each label and indicate the carton SSCC where the bottles must be placed.
Confirmation of carton and piece picks performed based on paper technology is performed using stationary work stations (computers) and a special screen.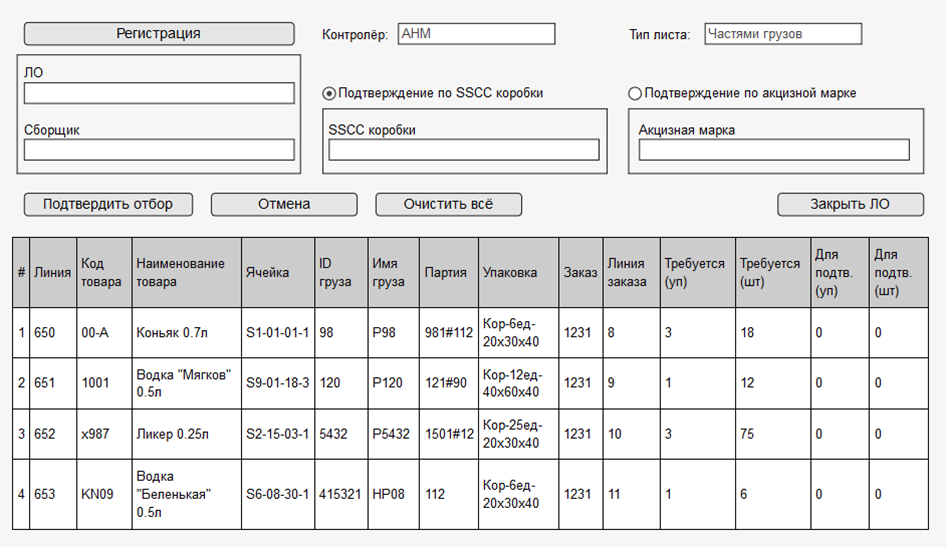 The system supports the ability to work with labels to separate and group goods during product packing.
Integration with EGAIS
After the order status changes to "Ready for shipping," Solvo.WMS will send information to the host system (1C, ERP) about the assembled order by order details, goods, logistics units, and labels. Meanwhile, the order is still prohibited from being shipped in the system.
After receiving the data and confirmation of the labels in EGAIS, the system will send the message to Solvo.WMS on whether shipping can proceed. If shipping is prohibited in EGAIS, Solvo.WMS will block the ability to load the given products onto the truck.
Auto-ID for piece-tracking
SOLVO offers comprehensive solutions for automating processes at alcohol producing warehouses of any kind, which can include software as well as hardware components. Thanks to successful integration of these two parts, it is possible to optimize many processes related to identifying cargo units at the warehouse.
For example, it eliminates the possibility of erroneous scanning of PDF417 barcode instead of Datamatrix, which is possible due to automatic verification of barcode length.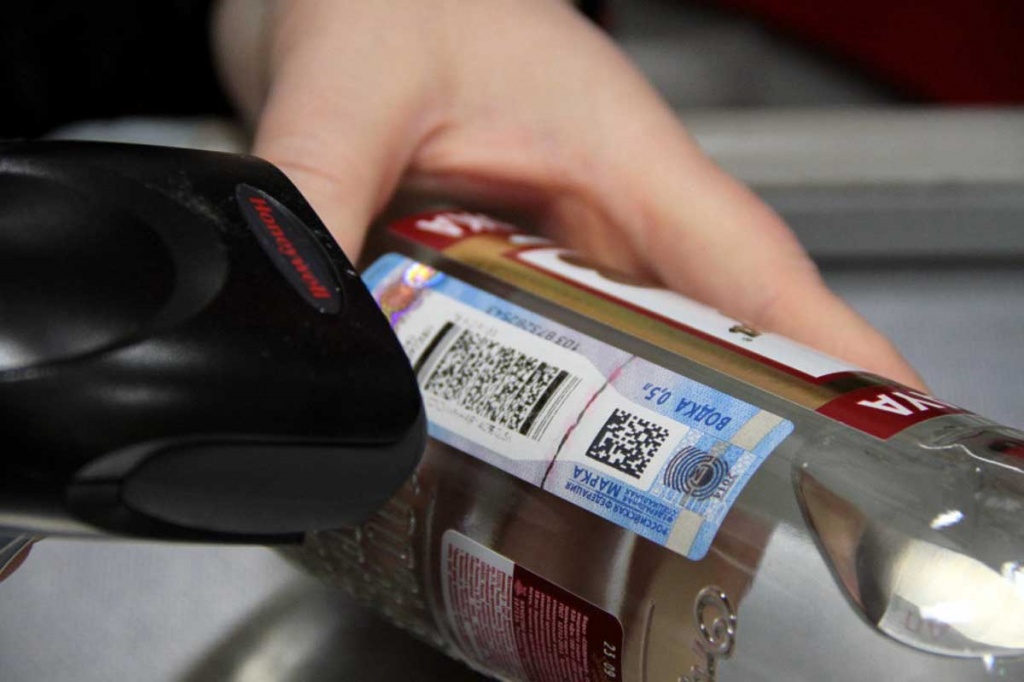 SOLVO experts specifically selected and tested the devices supporting the ability to properly scan 2D codes to enable piece tracking at the warehouse. For example, the solution included data capture devices such as Datalogic Falcon X3+, Datalogic Scorpio X4, Honeywell HSM CK75, and Honeywell EDA60k.
Today, SOLVO implements comprehensive or module-based solutions for multiple nationwide enterprises who are leaders on Russia's alcohol market.