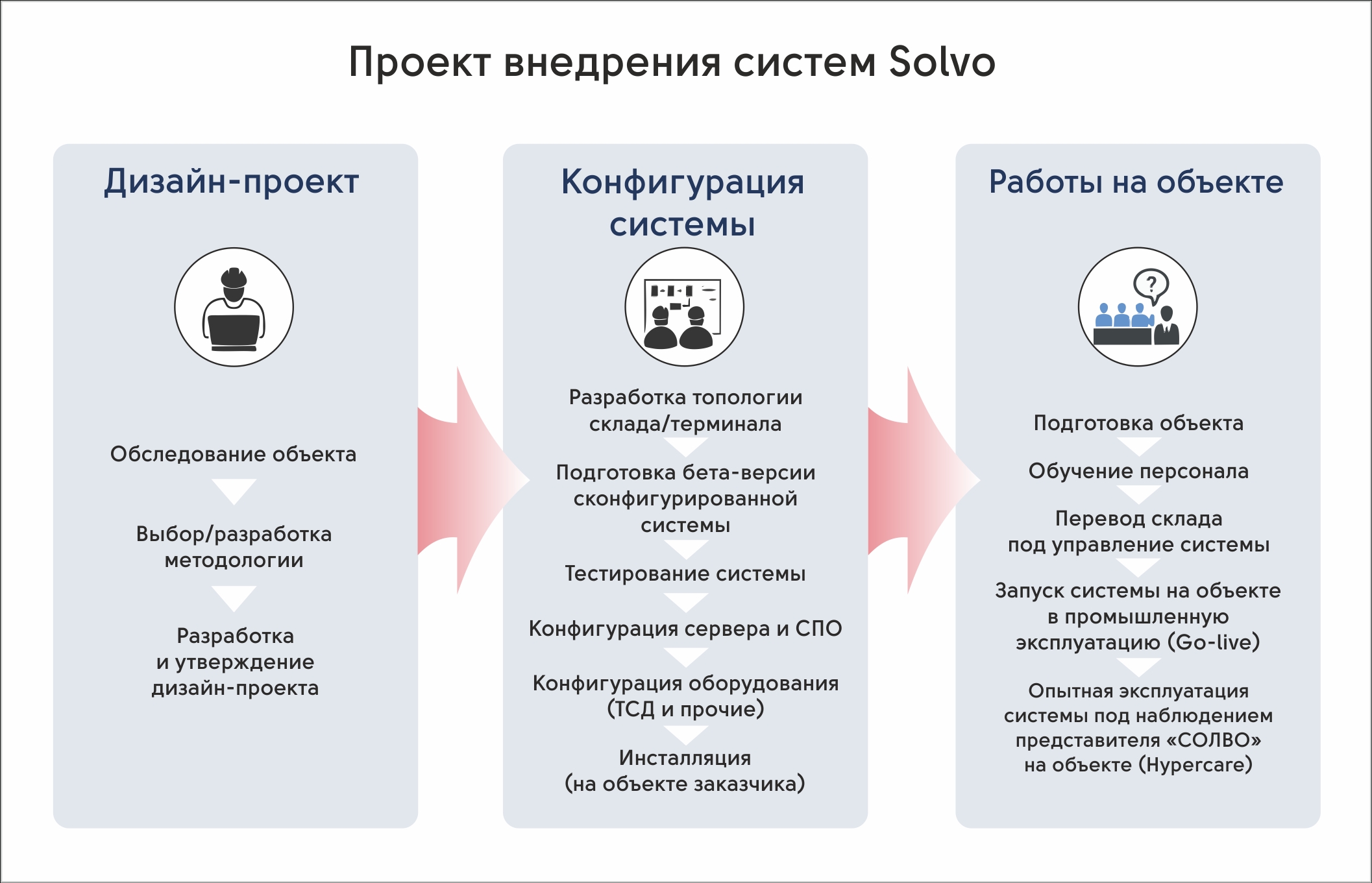 Your Key to Success
We are at our client's side at every step throughout the course of the entire project to determine the goals of system implementation. We provide our clients with the most optimal solution after performing logical analysis related to warehouse topology and all business-processes. We call this solution "SOLVO" - the concentration of collaborative efforts for a systematic solution that will help elevate your business to the next level.
Our high level of professionalism and dedication to quality is verified by SOLVO's recurrent audit and certification based on the ISO 9001:2000 quality standard.
Benefits
Control over all warehouse processes.
Real-time personnel management and full control over their activity.
Optimization of warehouse technology processes.
Optimization of warehouse space, division into zones.
Optimization of cargo and data flows.
Reduction in paper document flow.
Enhanced control and monitoring of conditions at the warehouse .
Easy integration with various corporate systems.
24/7 technical support.
'Turn-Key' Projects

With over two decades of experience under its belt, SOLVO offers "turn-key" projects, which speeds up the implementation process while reducing capital expenses and overall risk as a result.
"Turn-key" projects cover the entire work cycle: from delivery of software, server and other equipment to their installation and integration with the warehouse management system.
By working closely with our clients, SOLVO is able to tackle projects of any complexity. Among our partners are providers of hardware and software solutions, system integrators, financial and corporate IT system vendors, as well as suppliers of warehouse and radio equipment.