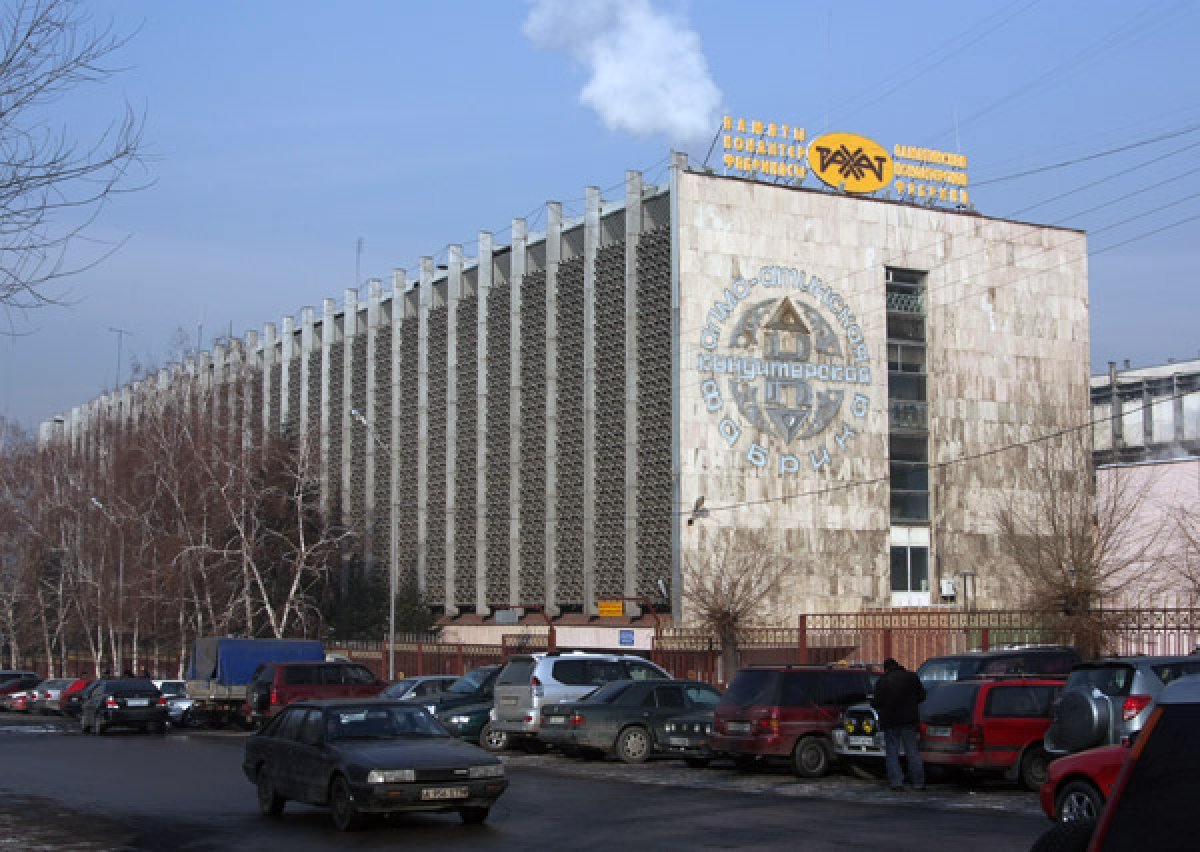 SOLVO has successfully automated processes at two distribution centers and a production warehouse of a major confectionary goods producer in Kazakhstan. The Rahat factory is part of the South Korea's LOTTE Confectionery holding company.
SOLVO was chosen by the customer due to the successful track record of Solvo.WMS and popularity on the Russian market. At the time, Solvo.WMS was already implemented at such ready-made confectionary goods warehouses as Krupskoy (Slavyanka holding) in Saint Petersburg, as well as the Carlsberg (Derbes) production warehouse in Kazakhstan. Another factor was that Solvo.WMS is a Russian system, which made it easier to localize the system and train personnel.
Main warehouse characteristics:

Long-term storage warehouse (retail center) in Almaty:
Area: 10 000 square meters.
Assortment: over 970 items
Storage type: pallet, 7609 pallet-locations, stored in 1-4 tiers, rack height – 1800 mm.
CHE: forklift and spreads with cargo lift capacity of up to 1.5 tons, AUTO-ID equipment – mounted and hand-held terminals.
Warehouse operations: 24/7.
Production warehouse in Almaty
Warehouse area: 3000 square meters;
1500 pallet locations;
Storage type: pallet;
Equipment: data capture terminals;
Warehouse operations: 6 days a week, 12 hour per day.
The main objectives for the new system included:
• Simplified inventory;
• Quicker and more efficient personnel;
• FIFO support;
• Precise tracking of items at the warehouse;
• Putaway of goods with consideration of batch compatibility;
• Timely picking;
• Pick path optimization;
• Expedited truck loading;
• Decrease in the possibility of picking errors.
At a recently held SOLVO client conference, the director of logistics at Rahat, Alexander, Sobolenko said: "First, we switched from a lengthy inventory process to now tracking goods in real-time and perform inventory within an hour. Second, expiration date tracking has improved and third – goods can now be located much quicker, transferred faster, all while we can track it and check its expiration date."
The main objectives where met by SOLVO experts who took advantage of many years experience. The servers and the system were configured while warehouse personnel were trained.
The implementation results include:
• Automation of receiving, picking and shipping processing, using data capture terminals and scanners;
• Automation of receiving based on ASN technology;
• Ability to receive full as well as partial pallets at the warehouse;
• Replenishment and picking optimization;
• Ability to create optimal pick path rules with consideration of various rules and strategies;
• Shipment planning based on FIFO based on expiration date;
• Cross docking.
"Complexities arise with any new technology implementation. When the system was being installed, the people weren't sufficiently ready and it was difficult to train them. But now after implementation, we look back and realize that it was rather simple and everything works. It is modern, it is necessary and now we couldn't work without it," notes Sobolenko."
Based on the results of fruitful operations of Solvo.WMS at the first two warehouses, the company decided to roll out the system at its new Rahat production warehouse in Almaty. The project was realized using cloud-based technology and the "Remote warehouses" module, which makes it possible to save time and cost for the customer. With this module, the system was implemented in only 3 weeks. What's more, the warehouse went into commercial operation with Solvo.WMS in just one day.
All goals were achieved here as well as in the first two warehouses, along with the automation of receiving from production process. Tracking of goods between these warehouses was simplified (from the production warehouse to the long-term storage warehouses).
Today, the company is planning to introduce new operations as well as new technologies that can further boost efficiency of its business processes and raise its operations to a higher level.
The Rahat Company is one of the largest producers of confectionary goods in Kazakhstan with a 70 year history.
The production facilities are located at two sites: one in Almaty and the other in the city of Shyimkent.
The production process, its scale and availability of an in-house ability to process cocoa beans, means the company has a large assortment of confectionary goods among domestic producers.
Today, the assortment of Rahat includes over 250 items of various confectionary goods in 10 categories.
Rahat products are well-known on the domestic market as well as abroad. Besides Kazakhstan, the company has market presence in Russia, Uzbekistan, Turkmenistan, Kyrgyzstan, China, and Afghanistan.